"The best 45 minutes of my day!"
Ale Morante
"An amazing experience! You leave with your batteries fully charged!! I recommend it 100%!"
Andrea BLV
Suuuper fun and crazy intense. A 10."
Vanessa Rodríguez
"An intense, but above all fun session! The facilities are perfect, so was the teacher, I already want to go back. Thanks!"
Carmen PG
"I was a little worried that because it's just for women it wouldn't be hard enough to get me into shape, but I have been pleasantly surprised, since it's up to each person how much intensity they put into the workout and it's very balanced, very well designed for women, and the decoration is amazing. I'll be back!!"
Lore VR
"The personal attention is a 10, the facilities are amazing, and the team is great. The program is super dynamic, fun, beneficial, interesting, and can be adapted to anyone. I've had operations on both feet and I have a great time, they offered me full support to recover my strength and move ahead, even though I thought I wouldn't be able to go anymore. I recommend it 100%, it will surprise you."
Andra Bulica
"I work in advertising and I have to travel a lot... I love being able to find a full-body physical activity that's compatible with my work schedule and that provides results... The sessions are super intense! The mix of Biking&Boxing&Ballet gives you a full-body workout... so I don't have to be so worried about my diet! And everyone's so nice, from the front desk to the team of trainers, who give their all to keep us on fire!"
Paloma González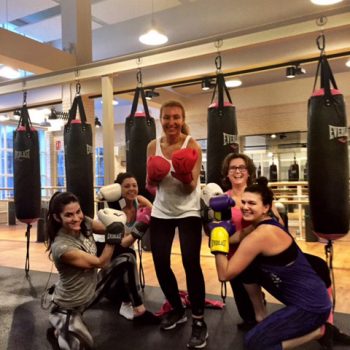 I have a great time, I've lost weight, I'm more toned, I'm in a better mood, and above all I let go and forget about my everyday stress... It's a really good time, I've met amazing people."
Carlota Núñez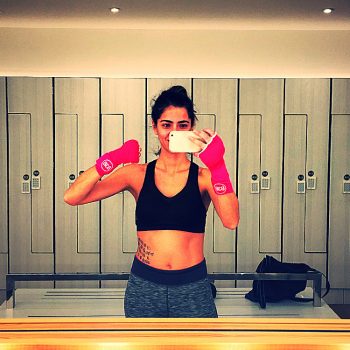 "My body has slimmed, I'm toned, I have lots of energy. Mentally I feel a lot better. My back doesn't bother me as much since I've been working out at B3B. You have no idea how important it was for me to find you, how good I feel during and after the classes. It's wildly exceeded my expectations. I enjoy it, it doesn't feel like I have to make an effort, or that it's an obligation to go to class, it's a pleasure, I love to go!
Amalia Gómez Merino
"I had never done boxing or barre, but I love both! Boxing gets my adrenaline pumping and barre tones my body. Sometimes I try to practice some barre positions on my own because I used to have back pain frequently, and since I've been doing that together with boxing, the pain has disappeared and my flexibility has increased."
Rocío Vázquez Díaz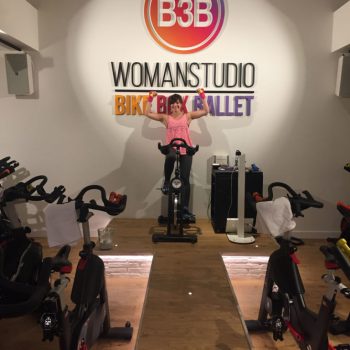 "The happiness that you feel when you enter the door, the motivational sessions, the change of routine in the classes, and the people who are part of B3B, who end up becoming friends."
Mavi Enriquez
"A friend from work recommended it to me, because she knew that I had been a classical ballerina many years ago and that I love ballet. She thought that I might like the method; what she didn't know is that I was going to become a super fan of B3B, not just because the combination and structure of the class is amazing, but also because of the trainers!!! They have a wealth of knowledge, are professional, have good energy, positivity, good vibes, and have even become friends."
Susana Bolaños
"I enjoy absolutely every second"
Ana Paulina
"The best way to work out, have a good time, and exceed your own expectations... Thank you all! You're fantastic! It's a pleasure to work out like this... You're simply amazing people who know how to motivate!
Rocío Cores Ogando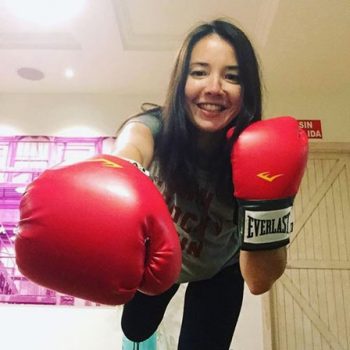 "The method really hooks you, the classes are fun, you have an amazing time, and you don't even realize that the 45 minutes of class have gone by. You do sweat a lot because the class is an intense, full-body workout. The trainers get the best out of you, they guide you at all times, and encourage you to give it your all. I've also met really nice classmates who are now friends inside and outside of the studio.
Elo Martin
"I left super happy! Full of power with B3B; I'll be back! It's a pleasure to work out like this! NON-STOP!"
Natalia Díaz De Guereñu
"I am already a regular client of B3B. I finally found what I was looking for: a dynamic, fun workout specifically for women. In short, I'M A FAN!!! I'm already on my second pass..."
Leticia Muñoz Ascencio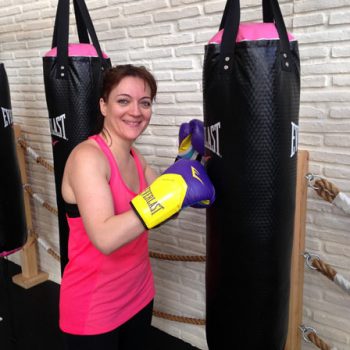 "A super complete, motivating, fun workout that helps you get in shape and motivates you to keep training. The facilities are beautiful and the trainers are super nice, motivating, and very attentive."
Yolanda Ramos Benito
"I love it and am super motivated... and above all I get my shot of adrenaline thanks to the boxing. The facilities are amazing and the team is delightful: from reception to the trainer. I already got my pass so I'll continue working out here."
Charo Collado Hernández
"Don't get caught up in the high ceilings, the white exposed brick walls, the GHD hair straighteners in the bathroom, the enormous windows with tons of natural light, the candles, or the teachers with great bodies. You're here to sweat in 3 steps, not to pose (...) and you'll finish exhausted!!!"
Alejandra Ariza, City Confidential
"B3B is MORE than just a place to work out. It's a good time, positivity, and an escape! A true experience! Perfect for staying in shape while having a good time!!! The trainers, the music, the lighting... Every detail is perfect. It's 45 minutes to dedicate to yourself!!!"
Gabriela Pascual (Marketing MANAGER COSMETICS SECTOR)
"I admire people who dare, take risks, and innovate. Who put a lot of passion and energy into what they do. And that is precisely what you're going to find here at B3B Woman Studio. A different concept, a different way of getting in shape, of sweating, of having fun, of bringing out your best self that is based on effort, discipline, and a lot of smiles. I guarantee that you'll leave with your endorphins through the roof."
Cristina Mitre, Director of Women's Health Spain and Portugal
"It's a studio where the dynamic classes and the camaraderie in the group allow you to disconnect from everyday stress and get in shape with other women. Plus, it boosts your energy for the rest of the day, and you leave the workout reinvigorated. It's time that you dedicate to yourself, your wellbeing, and your health!"
Alazne Bilbao. Model